A national retail chain in Peru wanted to increase the efficiency of its delivery system. Despite a call center that confirmed deliveries the morning of the delivery, the company did not meet its delivery goals on a daily basis. A significant amount of time was spent going to homes where nobody was present to receive the package, 17% of deliveries were not completed.
It was evident that if they didn't address this problem, they would not only lose valuable resources, but more importantly would lose sales, client satisfaction, and ultimately their ability to expand their e-commerce business.
As part of its goal to increase the delivery rate by at least 25%, the corporation sought to integrate AI technology.
By using the omnichannel platform, Alloxentric created a bot strategy that connected to its dispatch system. By activating key functions, the bot can optimize resource utilization and reduce failed deliveries.
Using Natural Language Processing (NLP), the bot would be able to:
Answering questions about package delivery and rescheduling deliveries if the customer was unavailable at the scheduled time. In more complex cases, the bot will refer the customer to dispatch..
Increase delivery success rates
Automatically notifying the client, two dispatches before their delivery window, that their package is on its way so that they can be present when the driver arrives.
Alerting the dispatcher if the customer was unable to accept the delivery, which improved the dispatcher's route optimization and minimized the number of failed deliveries.
By leveraging a bot-powered service, the supermarket chain increased customer satisfaction through successful deliveries, which also lead to higher repeat sales and greater customer loyalty.
After the successful results of the first test, the company decided to extend the functionality of the bot to give customers continuous real-time updates regarding their order status. Additionally, the bot will remind the customer of delivery a day in advance and provide an estimate of delivery time the morning of delivery.
Results were achieved over a four-week period.
Operating efficiency increased by 30%
Without hiring more drivers, delivery rates increased by 40%
Reduced transportation costs by 20%
+ 10% market share gained as a result of delivery process agility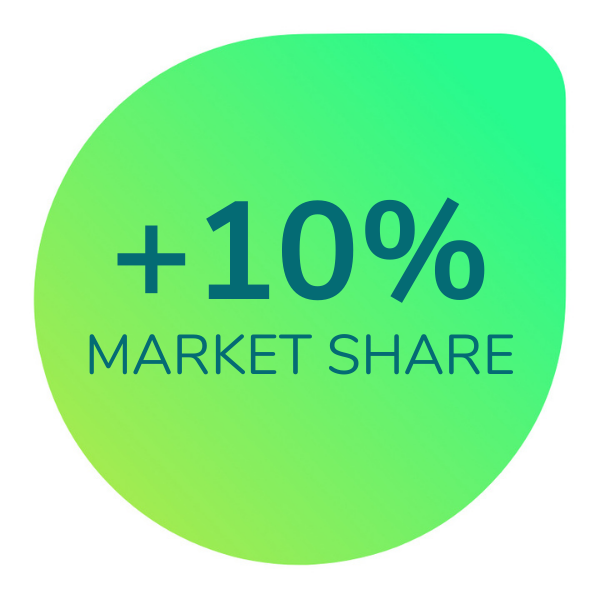 -80% reduction in failed deliveries